Lineicons Team
in Blog
Updated on: 11/16/2023
40+ Best Websites to Download Free SVG Illustrations in 2023 
These days content marketing has become an incumbent part of the business. When it comes to content marketing, using illustrations can help interpret the idea way faster than words. A writer expresses the goal of an article in words that are to the point and focuses on finding a free illustrations that highlights that goal clearly. That way, an idea is brought to a viable audience without any missing pieces and in the most precise way possible.
In another situation, if you are a web developer or a developer of mobile phone applications, you would need icons and images for the UI of your project. However, it is not always possible to design your own icons and images because it takes up a huge chunk of your limited time. Moreover, it is redundant work.
Hence, the solution is to look for free illustrations that are available online. You will be surprised to see loads of illustrations that can be downloaded for free and can be used for commercial projects. If you are wondering where to find these illustrations, you will find your answer here!
Where to download free illustrations?
It is common knowledge that a simple Google search to find pictures and illustrations is not enough, especially if it is for a commercial project. There are huge copyright issues and you might be penalized heavily for violating them. However, you don't have to worry because we have come up with a list of websites where you can find a perfect illustration for your project without worrying about any copyright infringements.
---
Here is a list of some of the best websites that offer free illustrations for developers, designers, and content creators in various formats including SVG, PNG, and much more.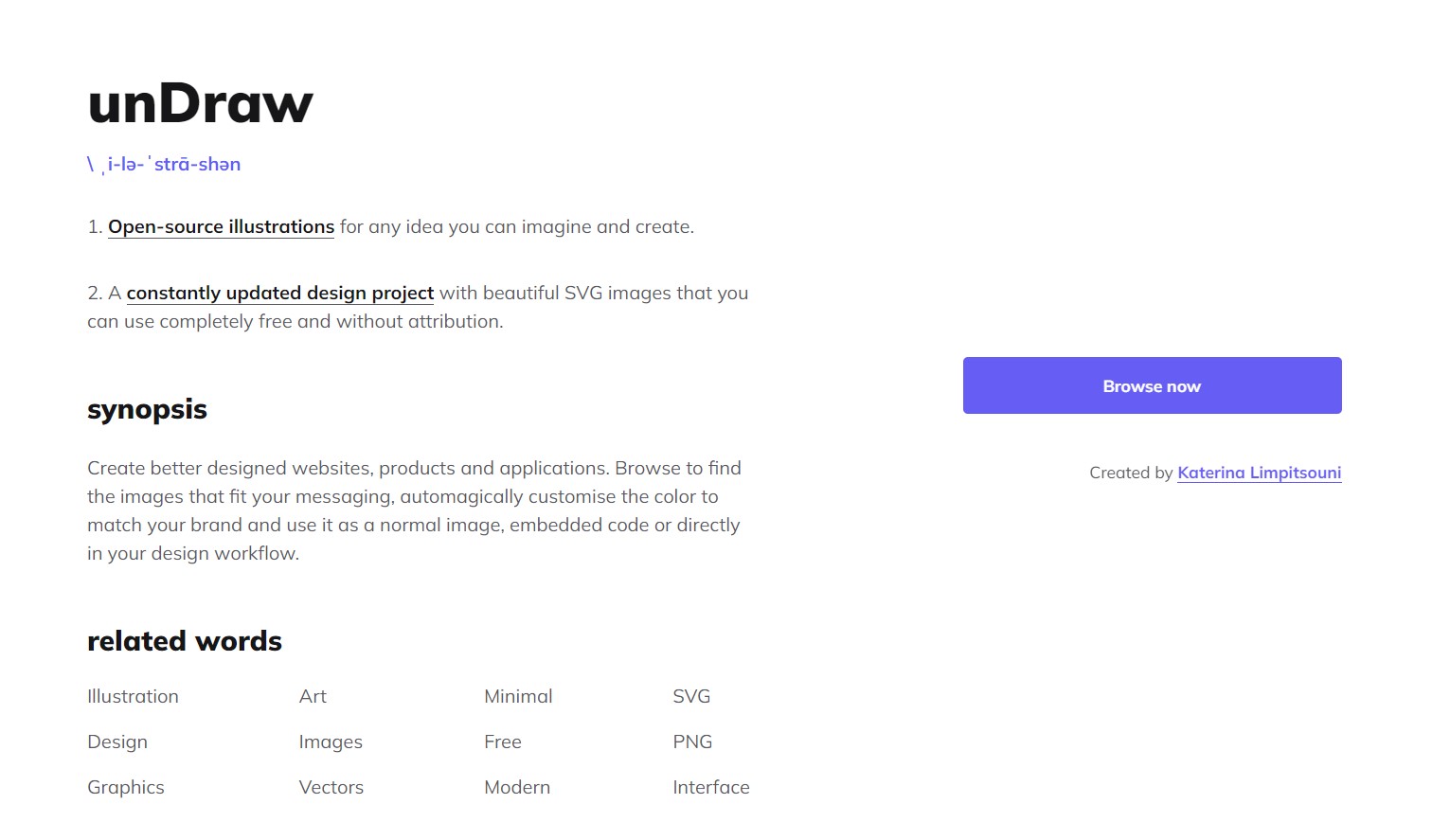 unDraw is one of the most popular and rare platforms where you will be directly thrown into the image collections without having to navigate here and there to finally get to the actual images you want. The site is minimalistic, and you can pick a colour for the images that suit your brand identity. There is not much to explain about this site. You can simply browse through the images and download the ones you like. It has become quite popular in recent years and the illustrations offered by this website are used by big companies such as Google, Facebook, Microsoft, and even Harvard Business School.
ManyPixels has completed more than 150,000 designs and served more than 3000 customers. This website provides an on-demand service for getting the customized design you want by paying a small monthly fee. You can submit your request and receive your personalized design in one or two business days. Apart from that, they also have a collection of royalty-free images updated frequently that you can download freely for commercial use.
This is another interesting website on this list. Everything about this site is imperfect, and that's what makes it more interesting. Absurd design, as the name implies, has a collection of weird illustrations that have an inspiring aura to them. They are like doodles that make no sense, still capable of adding value to the platform they have been used at. They offer both monthly and yearly membership plans. So, we don't say that everything on the site is free. But there are definitely some free illustrations for you to download.
This is another interesting site that focuses on the illustrations of people. You just imagine a situation or an ambiance you want to produce and you would surely get an appropriate image on this site. You can also mix and match various illustrations of different types of people and hairstyles etc. with their design library. They have free as well as pro designs. But you can try out the pro designs with Blush for free if it is only for a limited period.
Drawkit has an interesting collection of customizable SVGs and provides a free license to use them commercially. They have both free and paid illustrations. Apart from that, they also provide custom illustrations as per your need at an affordable price.
This is an illustration project by icons8, specially designed for different types of app screens and pages. They have classified illustrations into many different categories ranging from business, clothing, events, food, and much more. Basically, they have something for everyone.
IRA design illustration is a little different from any other illustration website. They have plenty of options to customize before downloading the illustrations. You can choose a specific gradient from their site and customize them before downloading. You can select various categories and then do some mixing or matching of colors to get your perfect illustration design.
This open-source illustration/vector library is created by an independent designer named Lukaszadam. He designed and hosted these on his site and made them open for all. That means, you can do anything you want with his free SVG illustrations. You do not need any emails or registrations. You can simply download the illustrations and do whatever you want with them.
FreePik is one of the most popular websites to get royalty-free illustrations and pictures. It doesn't require an introduction for people who have been in the field. It is a repository of a huge collection of free and premium images, SVG, and PSDs. There are some big companies like Microsoft, Amazon, and Spotify that use resources from this website. Hence, it is solid proof of its credibility and popularity.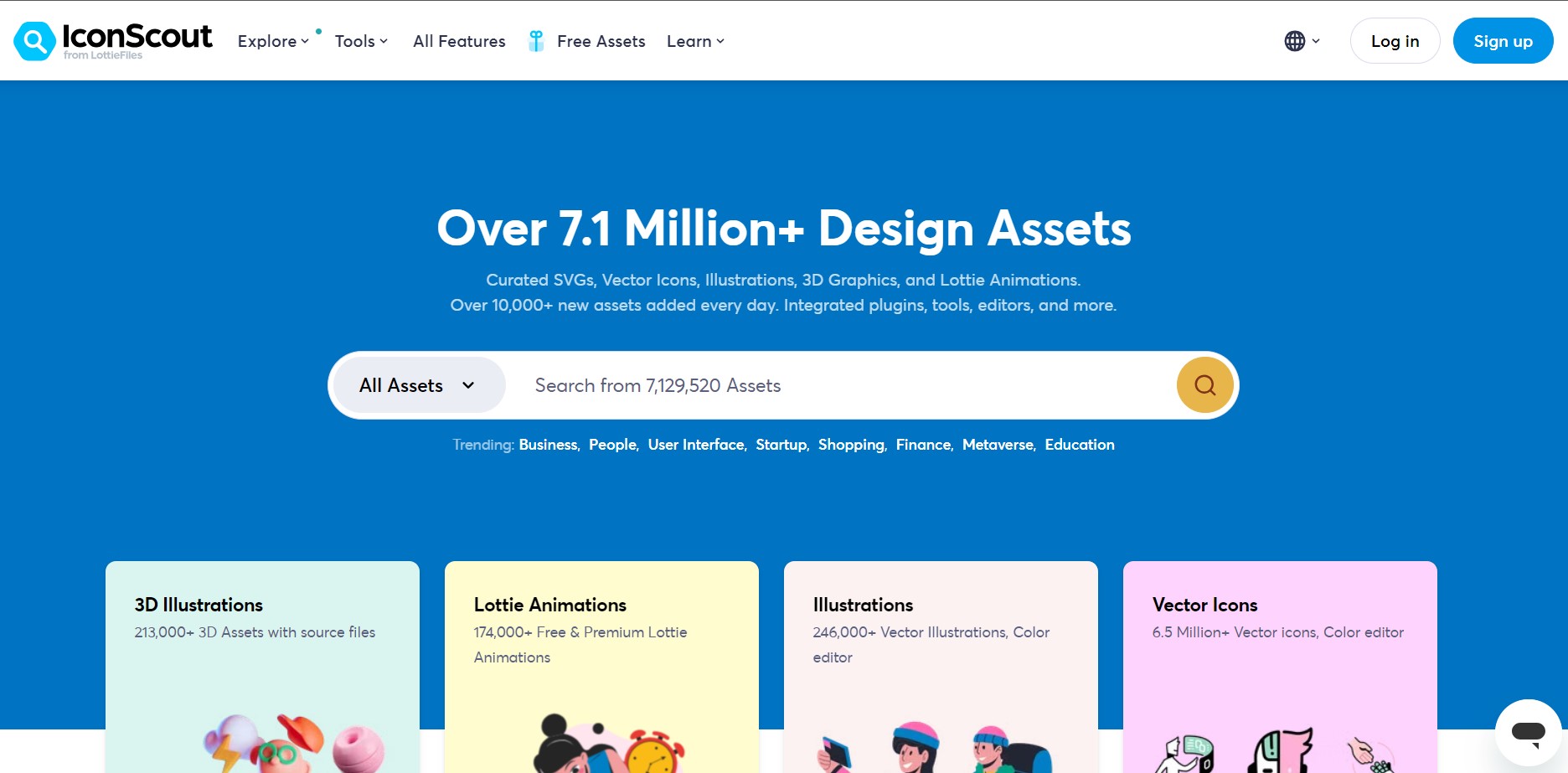 Iconscout is a free illustration website for commercial use, website design, and vectors. You can download royalty-free illustrations in PNG, SVG, EPS, AI, and other formats. With some small elements, this illustration is turning simple icons into dynamic shapes. It has more than 2.8 million users around the world. Airbnb, Uber, TikTok, Netflix, and many more popular companies trust this website for their illustrations. There are more than 6.3 million design assets of the highest quality. Additionally, more than 7000 new assets are being added to the website on a daily basis. So, you can be assured to get what you want when you visit this website.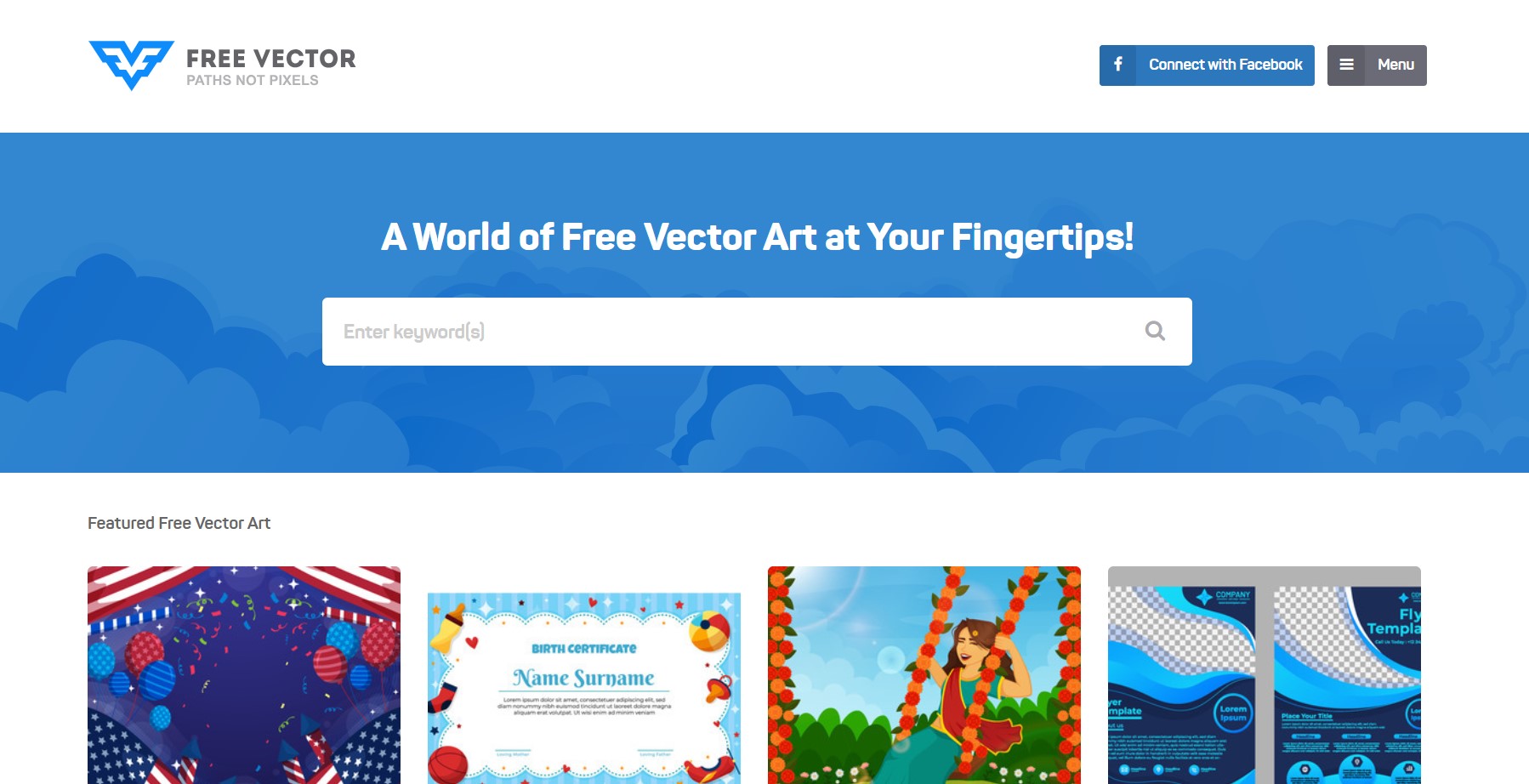 Freevector comes with all the essential elements that you would need for your project. This free illustration website has logos, illustration vectors, icon sets, and many more. You can look for illustrations based on categories which makes it easier to find what you really want. Moreover, you can sign up easily with Facebook so there is no need to fill out long forms with your personal details in order to sign up.
Streamline Icons comes with a huge collection of over 100,000 free icons, emojis, and illustrations. You can download them all or browse them to look for your favorite one. You will find some of the most consistent illustrations and icon sets on this website. The website allows you to customize more than 140,000 vector graphics to be added to your personal projects within seconds. Moreover, you can try it out on your browser for free.
ITG.Digital is a true gem for free illustration with an amazing collection. It also allows you to build illustrations customized as per your needs with just a few clicks with the help of their online builder. You can find 1500+ vector illustrations and 1,000,000 incredible as well as unique combinations. Their illustrations are best suited for all kinds of needs and requirements. They offer you a free plan that includes unlimited customization using their online builder, 10 free downloads, and much more. However, for more services, you can go for their monthly plan at $28 per month or their yearly plan at $228 per year.
OpenDoodles comes with a vast collection of free illustrations for any personal or commercial use. These hand-drawn illustrations can be downloaded in any format like SVG or PNG and even GIFs. Using the generator, you can modify the colors of the illustrations. You can adjust the colors or use the pre-created colors on your own. Moreover, you can download the whole collection, not just one particular item.
Get Illustrations is a free illustration library that has specialized descriptions and information regarding the file type, the license, and the editing programs the file is compatible with. You will find something new each day as they constantly update the content. First, create an account, and then you can download products. If you want to customize any illustration, you can't do it with the free version. But you can ask them to make something that will be suitable for your project. Currently, there are 15,887 creative web as well as app illustrations.
Fresh Folk
Fresh Folk is a free illustration site that has lots of interesting illustrations with unique ideas. Here you can use your imagination to customize your character, background, and objects. Also, you can use these illustrations for commercial and personal use. Leni Kauffman, an American Japanese illustrator, built this amazing illustration library of people and objects. You can change each character's pose, outfit, and skin tone with the mix and match. Moreover, Fresh Folk has 43 objects to create a wide range of scenes.
Control is a free illustration website that comes with a huge library of amazing illustrations. Here you can choose between several styles and action types. Also, it provided a customization facility so you can customize these illustrations with your imagination. Moreover, Control has a set of 108 excellent illustrations to assist you to build unique scenes for your landing pages. It has 18 characters with 3 scenes and 2 different styles. So, you can create a scene according to your style actions by using the constructor. You can go for the free version that offers 108 illustrations, free commercial and personal use, 2 styles, and illustrations in only.png format. However, for more advantages, you can go for Full access by paying $38 or Pro access by paying $99 per quarter.
Karthik Srinivas
Karthik Srinivas is an illustrator designer who designed high-quality stunning illustrations built on different themes. He mainly designed these illustrations for web app design projects but all these illustrations are not free. The set he builds comes with 16 handcrafted illustrations for personal and commercial projects. Moreover, this amazing set has categories such as 404 error, no internet connection, no service, fatal error, page not found, something went wrong, under construction, and many more.
The illustration is an open-source illustration kit of modern flat style colorful illustrations. This free kit is available to download in digital formats. You can find illustrations in various categories such as teamwork, health, business, and others that you can use in your personal or commercial projects. The illustrations are ideal for landing pages, mobile apps, or presentations.
Avataaars is a free avatar illustrational site that covers almost every avatar illustration. Here, this site has dozens of ready-made avatars with mix-and-match opportunities. So you can easily mix and match different elements to create new designs. You can easily change the clothes, hair, emotions, accessories, and colors of the avatars according to your choice. The supremely talented Pablo Stanley has designed this amazing avatar illustrational site. Also, you can use Avataaars for your personal and commercial use.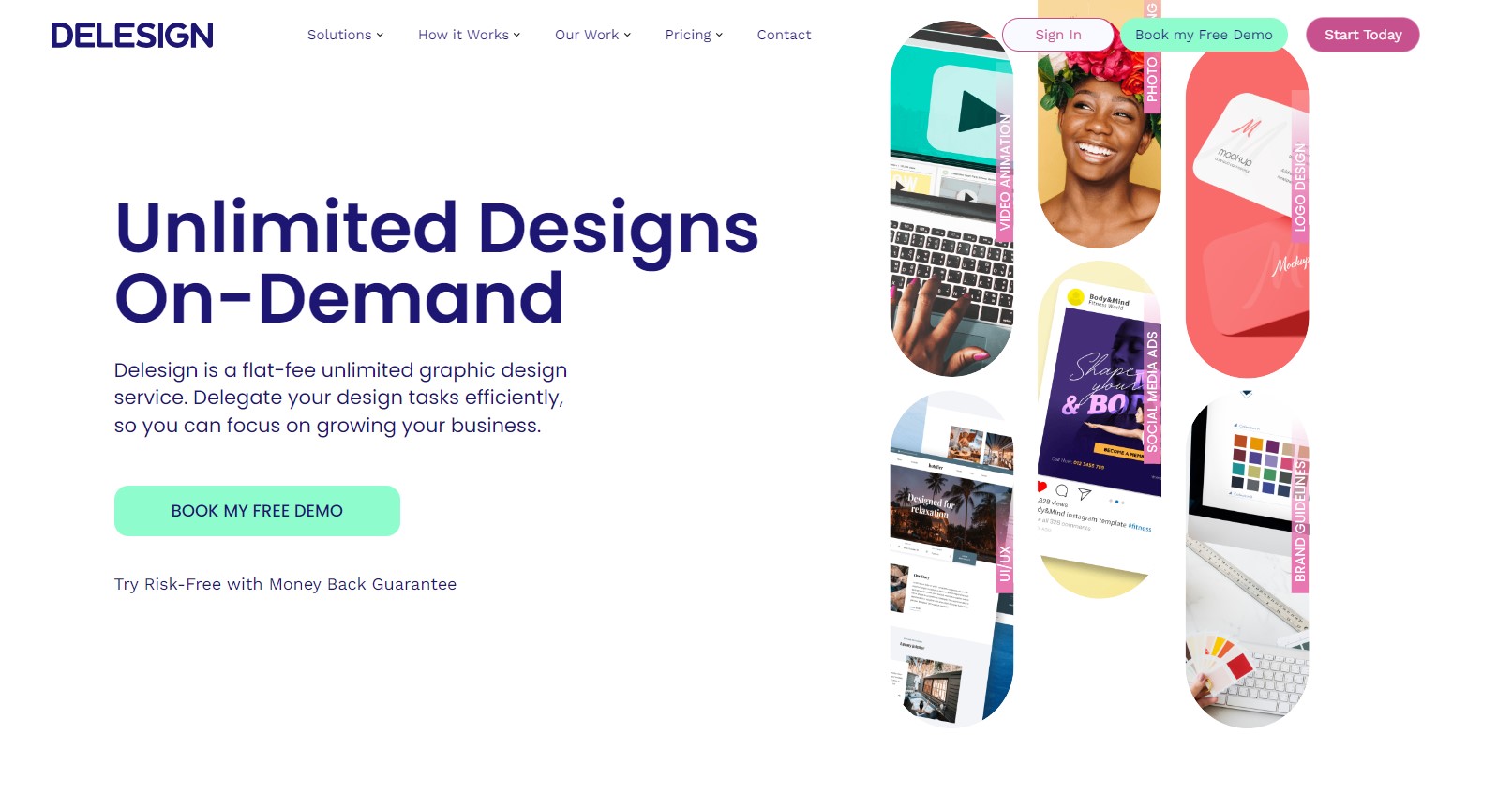 Delesign is a well-known graphic design company that offers its clients unlimited custom designs and stop-motion graphics. You can use their designs that are royalty-free and completely adapted for newsletters, emails, social media, blogs, websites, and much more. You can check out the designs that are segregated into various categories and find the one that suits you best.
Scribbbles is a free vector illustration site that comes with all the essential elements that you will need to spice up your designs. This free illustration has 100+ vectorized scribbbles, a customization system, and categories to help you explore a funky scribble for your project comfortably. Also, Scribbbles is used by some of the most renowned companies like inVision, freelancer, J.P.Morgan, Verizon, and LegalZoom. Moreover, with just a snap you can change the size, and color of the illustrations.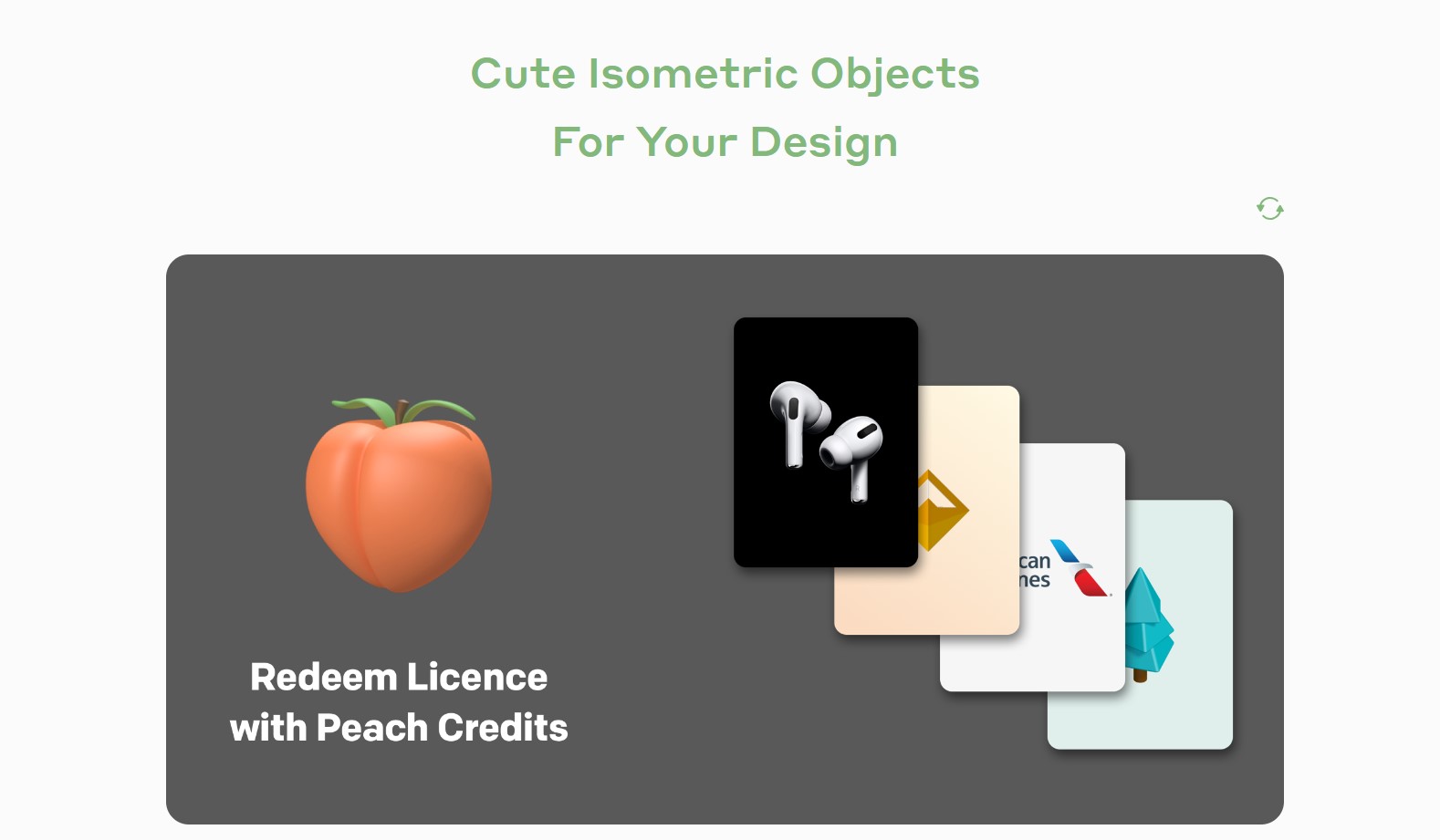 Isometriclove is a free site for beautiful isometric objects. This free site has almost every object for different types of projects. These objects are for non-commercial projects with an attribute link. You can design isometric illustrations using their 239 predefined objects. Also, you can use 3D objects that are pre-rendered in any of your designs. However, you would need to enable JavaScript on your system to run this app.
Smash is an excellent illustration constructor including colorful and stylish characters. These illustrations are free for commercial or personal use. With the 250+ illustrations offered by them, you can get creative and design some unique scenes. You can quickly get a nice illustration for your startup by editing the given illustrations on this website. Moreover, with their generator, you can even get the opportunity to design the characters of your choice. It's ideal for your web as well as a mobile project with easy sign up as well as sign in. You can decide to go for the free version or the pro version for $99 per quarter.
Bottts is a free illustrational site in Sketch App with a free library. Mix & Match Robots with the Sketch library and design your very own illustrations. This website has dozens of ready-made robot illustrations with mix-and-match opportunities. So you can easily put together different elements to create new designs. Also, you can combine frames, antennas, sensors, accessories, and colors according to your choice. The supremely talented Pablo Stanley has designed this amazing avatar illustrational site. You can use Bottts for your personal and commercial use.
Phonies is a free vector illustrations website that comes with stylish illustrations. This site has a set of 8 simple, black & white, stylish vector illustrations that are ideal for mobile screens, landing pages, and other editorial purposes. These illustrations can be downloaded into AI, SVG, PNG, and PDF formats. These illustrations are compatible with CorelDraw, Photoshop, and Illustrator. So, use these vector illustrations on your upcoming project.
Kapwing 404 Illustrations
Kapwing 404 Illustrations is a free illustrational website for your upcoming 404 projects. This amazing site comes with trendy, ready-to-use images for your 404 pages. Here, you will get so many options to choose from and all of them are for free. Kapwing's team has made this beautiful 404 illustrational site. So, you will definitely find something that is perfect for your project.
If you are looking for illustrations to suit your 404 pages, this website can give you loads of options. There are loads of royalty-free illustrations that you can choose for your upcoming project. If you don't find anything in the free option, you can also check out the pro access. They have different subscription prices for individuals and companies or if you decide to go for monthly, quarterly, or the yearly version. With the amazing illustrations that they offer, you will definitely find something that fits your needs.
Black Illustrations offers some amazing free illustrations of black people. You can use these beautiful illustrations of Black people for your next digital project. Whether it's your websites or web applications or mobile apps, this website has something to offer to everyone. Black Illustrations are welcoming you to a future of inclusion. Many big and renowned websites like web-flow, Airbnb, and Google use Black Illustrations.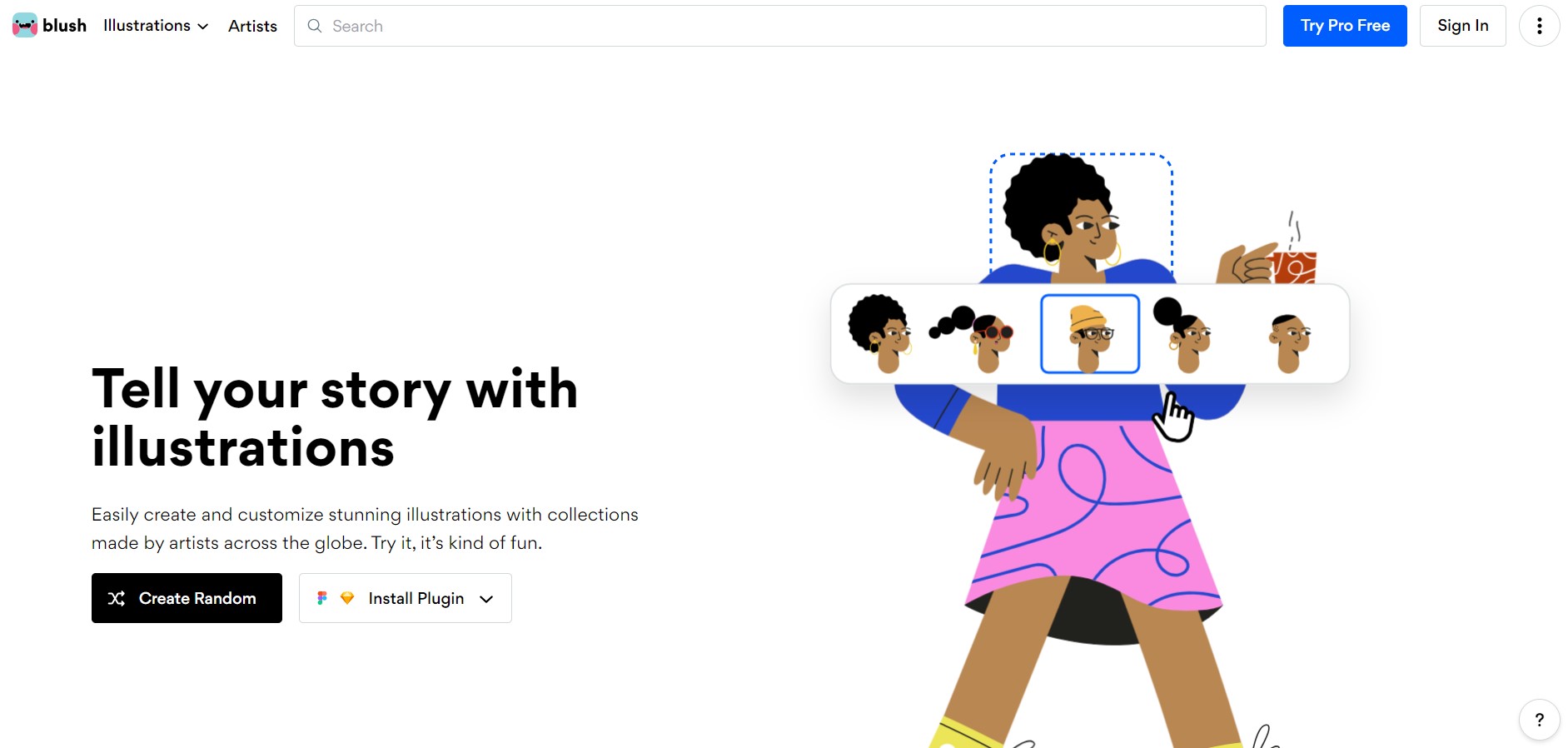 Blush is a free illustration website that helps you to tell your story with illustrations. This beautiful website comes with a collection of new illustrations for everyone. Now you can easily build and customize stunning illustrations with collections made by artists across the globe. All you need to do is choose a style from the collection, customize the art according to your story, and use it on your design. You can download these illustrations in a PNG or SVG format and practice them on your web app, presentation, or any project you want to bring to life.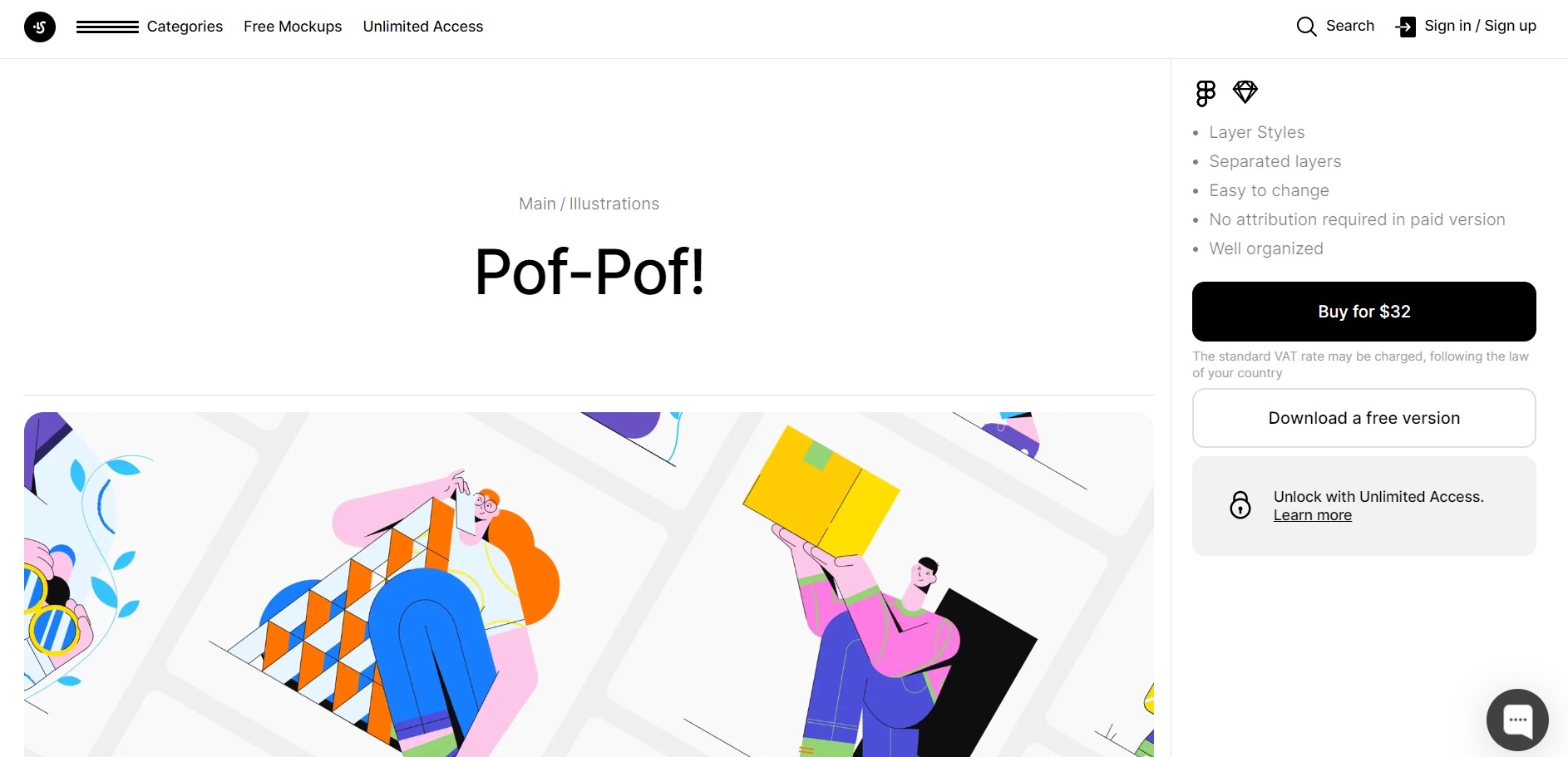 Pof-Pof is a free illustration website that comes with an inspirational pack of illustrations for your projects in the most popular UI subjects. You can use this pack of illustrations for any kind of project from websites to applications. Pof-Pof is an illustration Kit that comes with a beautiful and colorful illustration set.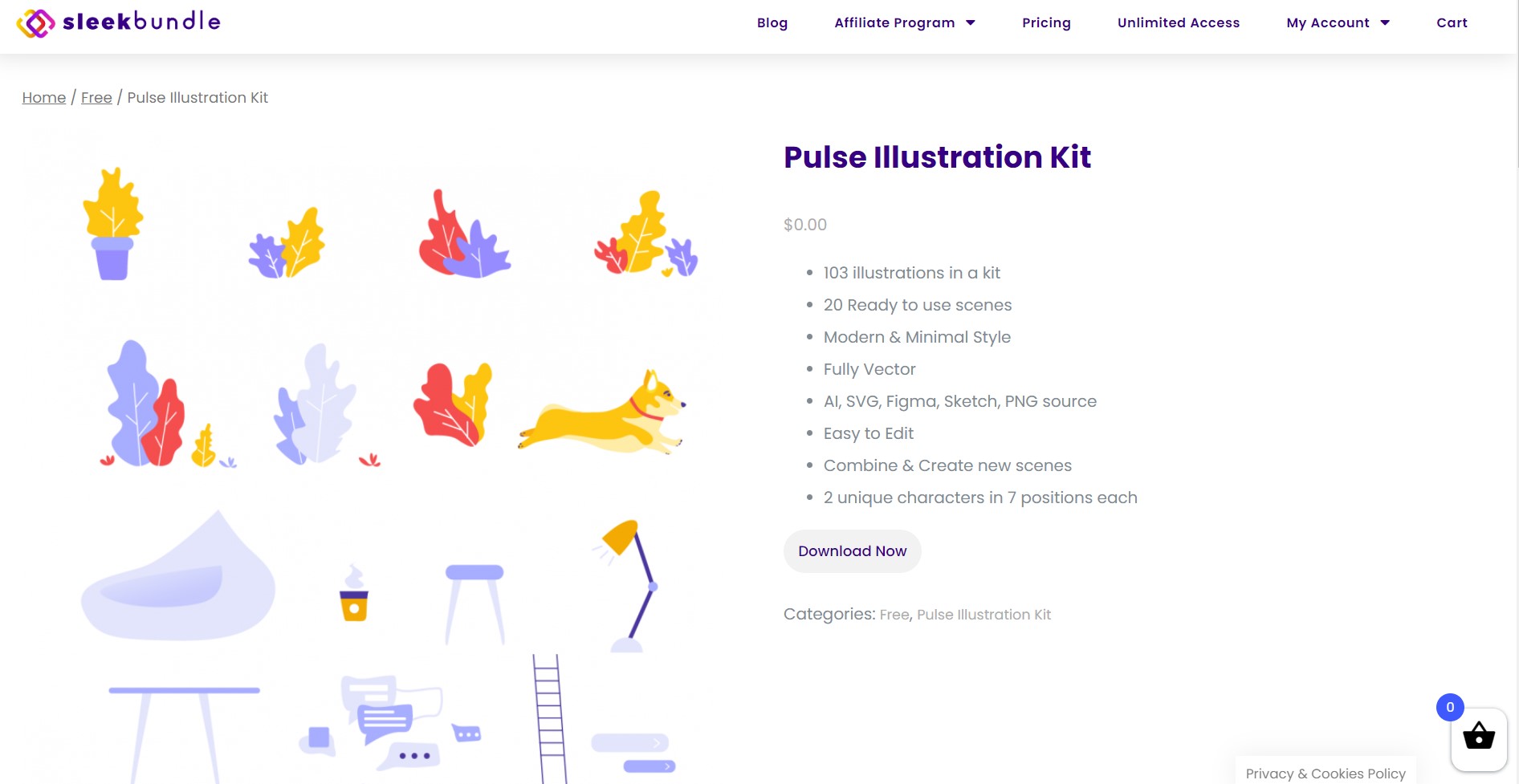 Pulse Illustration Kit is a free illustration website that has a huge collection of 103 illustrations in a kit. It has 20 Ready to use scenes, and 2 unique characters in 7 positions each. This illustration site's illustrations are modern and minimal in style. It allows you to combine and create new scenes. You can download these full vector illustrations from AI, SVG, Figma, Sketch, and PNG sources. Moreover, they are easy to edit so you can adapt them as per the requirements of your project.
GEE! ME is a free illustration set that comes with a vast collection. The set of GEE! ME comes with flat graphics, 100 cartoon characters, and more than 400 cool objects. So, you can apply it either in design or development projects. All these are completely free and you download them to play around with them.
FreeIllustrations is a free illustration of background images for your new project. You can download it all for free for your awesome landing pages. This site comes with a collection of high-resolution vector or illustrations background images for modern websites and landing pages. Also, FreeIllustrations is refreshed every week with new illustrations on various topics. They offer lots of categories available in various formats so you can browse them as per your requirements.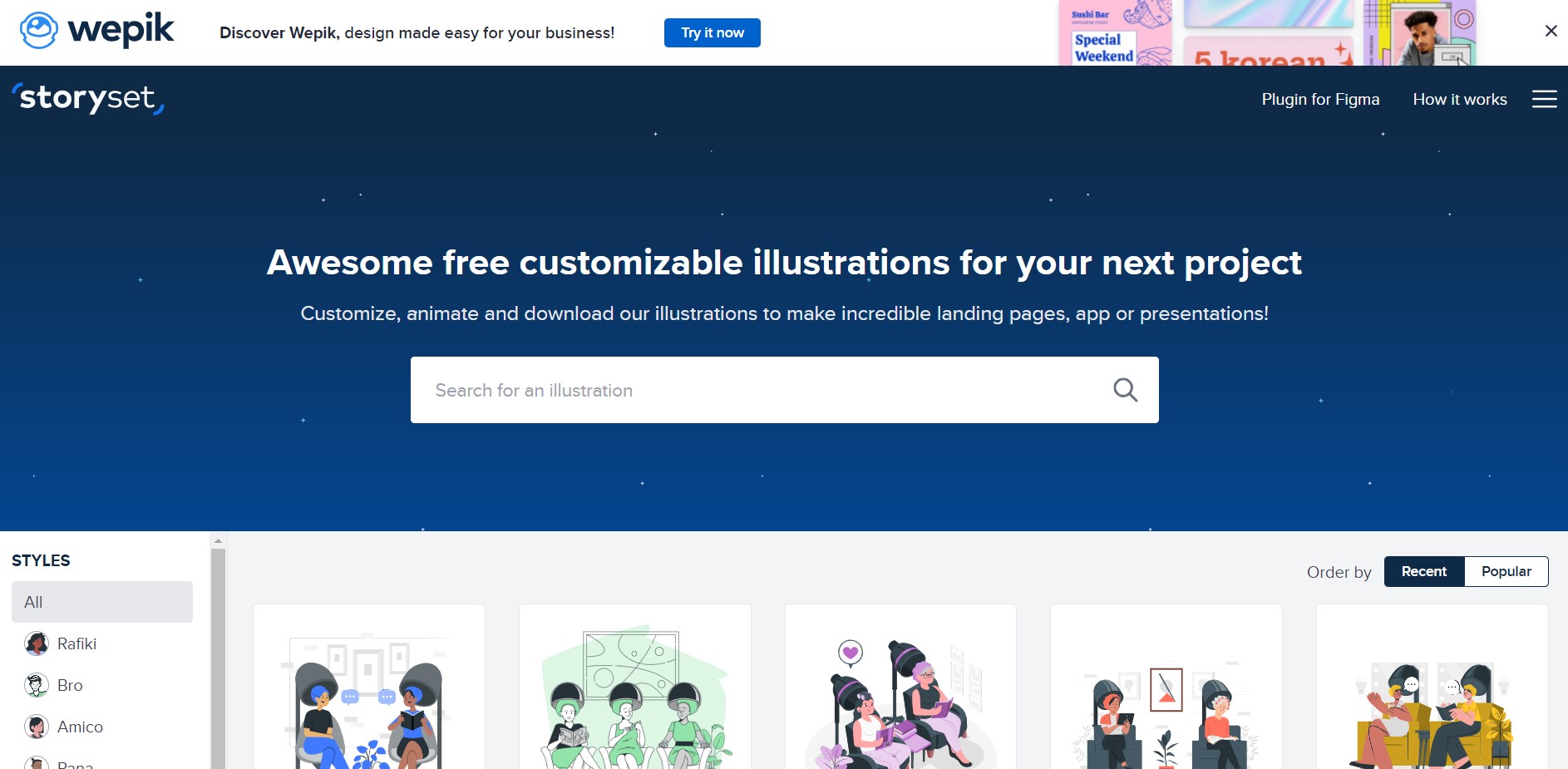 Storyset offers some amazing and customizable illustrations that can be super useful for your next project. These illustrations are ideal for presentations, landing pages, or applications. You can play around with various styles, colors, and backgrounds as per your requirements to get an illustration perfect for your project. With these illustrations, you will definitely be able to communicate your idea well with your audience.
Pixeltrue has a team of illustrators who can design your illustrations as per your requirements. All you need to do is submit a request and a team member will get back to you with a draft design within 24 to 48 hours. They have a very transparent pricing system with no hidden costs. They have an enterprise plan that costs $3399 per month, a superhero plan that costs $2199 per month, and a hero plan that costs $1149 per month. You also have a 14-day money-back guarantee in case you change your mind. You can also opt for pay-as-you-go and get one illustration for $350.
Openpeeps
Openpeeps is a hand-drawn library of some amazing illustrations. It is designed by Pablo Stanley and is free for commercial as well as personal use as per CCO license. You can mix and match the designs to suit your needs and you are likely to find something for all kinds of occasions. You can combine various kinds of clothing, and change hairstyles or expressions to get your desired version. You also find some ready-to-download illustrations in SVG and PNG versions.
Here you can find some delightful illustrations that are free to use for your next projects. With the help of these illustration designs, you can make your presentation or landing page stand out. The source formats available on this website are PNG and SVG. With loads of designs and options, you will definitely find something interesting for your project.
Conclusion
Illustrations are an important aspect of any project because it helps in communicating your message in the best possible way. Therefore, with this list of 40+ websites to download illustrations, you will definitely find the right one for your next project. Let us know which one is your favourite on this list!